🥳 RAPIDMINER 9.9 IS OUT!!! 🥳
The updates in 9.9 power advanced use cases and offer productivity enhancements for users who prefer to code.
Red neuronal de optimizacion de datos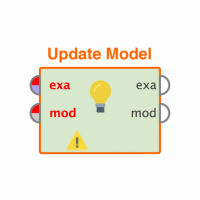 Airbus_emitter
Member
Posts: 6
Learner I
Buenos dias,
Soy nuevo en rapidminer y en machine learning y me gustaria saber si existe una forma en rapid miner para optimizar el peso de unas features usadas en un clusterizado.
Tengo una base de datos con 2 millones de lineas para entrenar una red neuronal. Querría que de forma automática supiera que peso darle a cada feature para obtener el número de clusters buscados.
Este numero de clusters solución tambien lo conozco, lo tengo en otra base de datos, por lo que se tendria que usar como forma de validacion.

Es decir quiero que rapid miner de un rango de pesos entre los que debria estar la solucion optima.
¿Es esto posible? ¿existe algo así ya creado?.
Muchas gracias de antemano.