🥳 RAPIDMINER 9.9 IS OUT!!! 🥳
The updates in 9.9 power advanced use cases and offer productivity enhancements for users who prefer to code.
Preprocesamiento de datos, desviacion tipica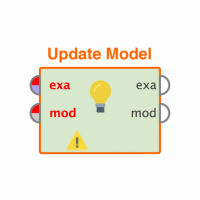 Airbus_emitter
Member
Posts: 6
Learner I

Buenos dias,

Estoy realizando un clusterizado en dbscan y me gustaría conocer como realizar un clusterizado u otro dependiendo de la desviación tipica dada entre el conjunto de lineas de una de las features utilizadas en el clusterizado.
Es decir, tendria que hacer un preprocesamiento previo al clusterizado donde si por ejemplo, El parametro a, entre todas las lineas, tiene una desviacion tipica menor a 0,5, me ponga unos pesos en el normalizado, y sino, me ponga otros pesos en el normalizado.

Muchas gracias de antemano, un saludo.