Decision Tree depth and Parameter Optimisation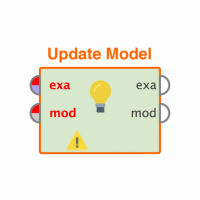 skewed_analysis
Member
Posts: 1
Newbie
Hey! 

I'm running parameter optimisation on a Decision Tree, however, the optimal parameters always output a higher depth value than the actual depth of the decision tree.

My flow is as follows: 
1. Optimize Parameters (Grid) operator
2. Cross Validation inside the Optimize Parameters (Grid)
3. Decision Tree inside the Cross Validation (testing with Apply Model & Performance Binomal Classification)

I have pointed the selected parameters to be those of the correct decision tree (#3 above). The only parameter for optimisation is the Depth with values: min 1, max 20, steps 30.

For example, the optimization output gives me a max depth of 9, whereas inspecting the Decision Tree model output I can see that it only has a depth of three.

Am I making a mistake somewhere or can the optimal maximum depth of a decision tree be higher than the actual node depth that is used?