"How do I install Extensions for RapidMiner Server"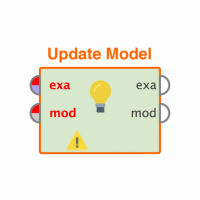 User13
Member
Posts: 155
Guru
To install an Extension, follow these steps:
Identify the Extension folder of RapidMiner Server. If you are unsure, log into the Web interface and go to System settings. Locate the property com.rapidanalytics.plugindir. If it is not there, add it and assign an arbitrary folder on the server. Normally this should be the plugins folder inside your RapidMiner Server installation directory.

Obtain the Extension. Extensions can be downloaded from the Marketplace or any other source and have the file extension .jar. Make sure to use the same version as your RapidMiner Studio installation. You can also copy the extensions out of your RapidMiner Studio installation. When installed locally for the current user (which is the default), extensions are located in the folder .RapidMiner/managed of your user's home folder.

Copy the Extension to the specified folder.

Restart RapidMiner Server.

Verify that the Extension was loaded correctly by going to Operators & Extensions in the RapidMiner Server Web interface.
Tagged: