Can´t start RapidMiner studio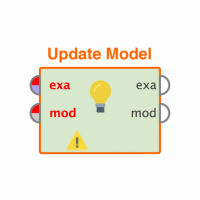 User120159
Member
Posts: 2
Contributor I
edited March 2022
in Help
Dear community,
after a while I tried to open RapidMiner studio. I´m already using .bat file to open, because "standard" start shows me Java error. But now I´m not able to open in via .bat file either. I tried to reinstall program but it didn´t help. It shows me following error.
SEVERE: Error while starting up RapidMiner Studio, Controller shutdown.
java.lang.NullPointerException
Whan can I do with it?
Thank you

Tagged: