Create Association Rules operator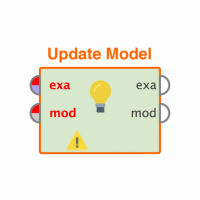 rhumphreys
Member
Posts: 5
Newbie
I am creating a tool to find the top 10 items bundles together but the results have infinity logos or 1 in the results. does that mean I cannot believe it?

Ok what have I done:
I have joined 2 datasets, removed missing variables through data cleaning, filtering etc... all normal so far.
I have created a pivot counting instances of what I am looking for relating to the said bundles and a rename by replacing to make it neater to view.
next is a numerical to binomial 
then FP growth & create association.

I would love to get an idea if I have missed something?