"Where are the RapidMiner Server licenses stored"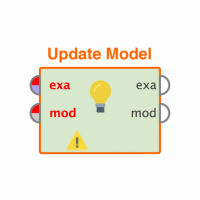 User13
Member
Posts: 155
Guru
RapidMiner Server stores the licenses inside the /standalone/configuration/licenses/rapidminer-server folder in the RapidMiner Server installation directory. Licenses are simply text files which contain the license string.
Note that the naming convention for them needs to be kept, otherwise RapidMiner Server will not recognize the license file.
To update the actual license key it is recommended to do this from the RapidMiner Server Interface. Following are the steps for updating License keys
Login to Rapidminer account settings and get your license keys.


Spoiler

Please note that not every user can see the server license key, they are assigned to designated user accounts from your company.

Here are additonal details on how to get the license key.

http://docs.rapidminer.com/server/installation/#copy-server-key

Login to RapidMiner Server with an account with admin privilege. The default "admin" userid should have this privileges.
Then in the navigation menu on the left expand the Adminstration section and click on Manage Licenses.
Then on the next page, click on the "Install Licenses" link on the right side of the page.
In the popup window then add the license key you copied from step 1
You Should see the "Valid License" green check mark on the bottom right of the popup window to proceed
Once you see the green check mark, click on "Install License" and you should see a successfull message like below