Is there a way to avoid the loop operator from breaking if there are no records in ExampleSet?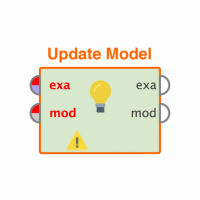 amit_pathak
Member
Posts: 7
Contributor I
I am using the
Loop Values
Operator in my RM process and there are some instances where the input is an empty ExampleSet. Usually what I have seen in programs is that the loop does not throw errors for empty iterators. Can we achieve the same with RM.
The
attribute
parameter is 'id' and the
iteration macro
is 'loop_value'.
Error Message: Process failed: The minimum number of iterations must not be smaller than 1.
Tagged: