Can someone explain something about User k-NN ratings predictor?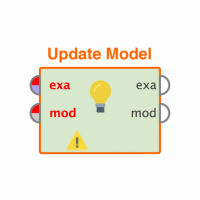 Kholmes123
Member
Posts: 1
Newbie
Hello. I am confused. I watched a training video on building a recommendation system using the User k-NN operator for ratings predictions.  In the video the instructor first used Set Role to not only set the label but he also typed in roles of item identification and user identification. These were not drop down menu items in  Set Role.   I can't seem to find explanations of these two special roles in the documentation. 
My request:
Can someone please help me better understand these roles and if they are documented somewhere?  I don't really feel like I know how to set it up correctly.  When I tried to run my first process on a case study it kept failing at the User K-NN with a mysterious and unexplained error.  I think I don't have a good grasp.