"Connection to a Oracle database"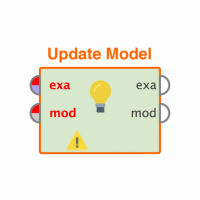 Legacy User
Member
Posts: 0
Newbie
Hi all,
I have a problem at connecting to a Oracle database. I use an ODBC driver in order to connect. The wizard approves in the meantime that the connection has been done successfully. That was not this way all the time.
But now I have the problem that Rapidminer shuts completely down when I select the tables and attribute sin the wizard or sometiems even when I just start the wizard.
Is there a better way than using an ODBC connection?
When I use the Oracle driver (e.g. jdbc:oracle:thin:
@lispsn4
.com:1521:ifcnsl01) I get the following error message. This says that no suitable driver has been found. How can I install the proper drivers? Where is my mistake?
Does any one of you have expereinces with oracle databsse? Are there any example (files) I can have a look at?
Thank you in advance!
Best regards,
Stefan