Problem loading data of the Data Mining Contest (prudsys.com)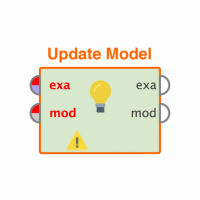 MartinKoch
Member
Posts: 16
Maven
edited November 2018
in Help
Hello,
last year I used RapidMiner4.4 successfully for participating in the data mining contest from prudsys. 2 Days ago the task for the current DMC was released (
http://www.data-mining-cup.de/en/dmc-competition/task/
).
The task contains about 3 MB of data in a .csv file. My problem is that the process which imports the file into a repository seems to freeze.
When I strip the data to a few hundred lines the importing works well, but when I try to load the whole data set the process does not finish. Actually I let RapidMiner "import the data" for about 5 hours on my Computer (DualCore AthlonXP with 4GB RAM) and there was no progress on importing the data.
RapidMiner4.6 can read the data without Problems, but I need the support for Date-Attributes and AFAIK there is no such support in 4.6.
Now I wonder what the problem is.
Could it be a problem with the encoding of the Textfile?
Is it a bug?
Is it because of my impatience that I think there is something wrong? Should I let RM more time to complete the import task?
Yours faithfully
Martin