Textual ETL: Stemming from dictionary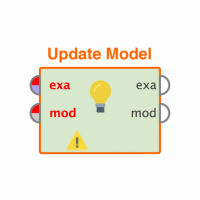 Wanttoknow
Member
Posts: 6
Contributor II
edited November 2019
in Help
Hi,
First of all I have to say that RM5.0 is a wonderful tool.
Congratulations.
I started with pre processing text for classification and I am having some problems with the "Stem (Dictionary)" component.
I am referring to a textfile for the patterns but I am not sure about the syntax of the entries/records in the textfile. The help is very brief about this
Right now the first line in my designated TXT file looks like this:
"move: moving moved move"
But it is not replacing any of the terms to their stem.
Any idea?
Tagged: