🦉&nbsp🎤&nbsp&nbsp&nbspRapidMiner Wisdom 2020 - CALL FOR SPEAKERS&nbsp&nbsp&nbsp🦉&nbsp🎤
We are inviting all community members to submit proposals to speak at Wisdom 2020 in Boston.
Whether it's a cool RapidMiner trick or a use case implementation, we want to see what you have.
Form link is below and deadline for submissions is November 15. See you in Boston!
"How do I configure a proxy in RapidMiner Studio"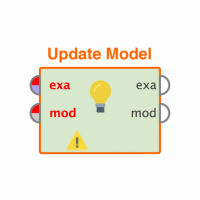 User13
Member
Posts: 155
&nbsp

Guru
In RapidMiner Studio, proxy settings can be made via Tools > Preferences > System. Enable proxies for the individual protocols, HTTP, HTTPS, and FTP independently. Ask your network administrator for proxy host, port, and credentials. Note that oftentimes it is not necessary to use a proxy in Intranets. That means that if you to connect RapidMiner Studio to RapidMiner Server you may want to bypass the proxy. In that case, enter the hostname running RapidMiner Server into the field http.nonProxyHosts and https.nonProxyHosts. RapidMiner Studio needs to be restarted for these settings to take effect.