Can RapidMiner operators return any object?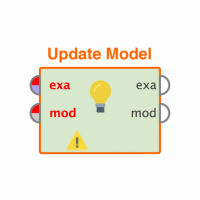 Ghostrider
Member
Posts: 60
Maven
edited November 2018
in Help
I have been developing under KNIME and have considered switching to RapidMiner.  I need the ability to develop operators that can take and return any object from their ports.  Of course, the output ports of one object need to be compatible w/ input ports of the next object, but I would like the ability to pass any object around.  Is that possible and how hard to do in RapidMiner?
Tagged: