🥳 RAPIDMINER 9.9 IS OUT!!! 🥳
The updates in 9.9 power advanced use cases and offer productivity enhancements for users who prefer to code.
Remembering the last opened directory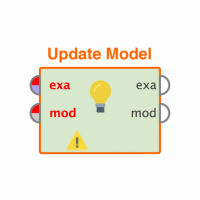 Legacy User
Member
Posts: 0
Newbie
Hi,

The file open dialog (the one that open whenever you click on "..." button) has 3 bookmarks: Sample Data, Samples, Workspace.

Can you also add bookmarks for the directories of recently opened files?


For example if I import a csv file from some directory, most likely I would like to create the .aml in the same directory and then write results into the same directory too.

Right now, if this location is not in the workspace, it takes quite a lot of clicks to navigate to the location all 3 times.