🎉 🎉 RAPIDMINER 9.10 IS OUT!!! 🎉🎉
Download the latest version helping analytics teams accelerate time-to-value for streaming and IIOT use cases.
Heap Space / PAREN Plugin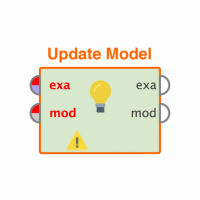 skylar_sutton
Member
Posts: 3
Contributor I
edited November 2018
in Help
I'm trying to use the PAREN plugin to analyze a data model that has about 5,000 records with 25 attributes. I'm running Vista x64 and the latest version of RapidMiner / PAREN.

I keep getting a Heap Space / Out Of Memory error when I try to auto-analyze it with the LibSVM model. I'm baffled as to why though, as I've edited the startup script to include MAX_JAVA_MEMORY=2048 (also tried MAX_JAVA_MEMORY=3072).

The data model file is only 1 MB on disk... how in the world is this ballooning into an OOM error? Any thoughts on how to optimize the memory config?

Thanks!