🦉&nbsp🎤&nbsp&nbsp&nbspRapidMiner Wisdom 2020 - CALL FOR SPEAKERS&nbsp&nbsp&nbsp🦉&nbsp🎤
We are inviting all community members to submit proposals to speak at Wisdom 2020 in Boston.
Whether it's a cool RapidMiner trick or a use case implementation, we want to see what you have.
Form link is below and deadline for submissions is November 15. See you in Boston!
Best way to POST a file?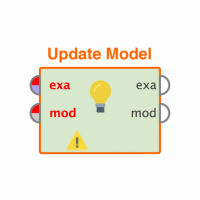 JEdward
RapidMiner Certified Analyst, RapidMiner Certified Expert, Member
Posts: 564
&nbsp
&nbsp

Unicorn
edited December 2018
in Help
Hi guys,
I want to take the binary data file of an image and upload via POST multipart/form-data to a webservice, then consume the (JSON) result.

This should be possible with lots of writing in Groovy or Python, but is it possible in either the GetPage or EnrichData by WebService operators?