RapidMiner 9.7 is Now Available
Lots of amazing new improvements including true version control! Learn more about what's new here.
Best way to POST a file?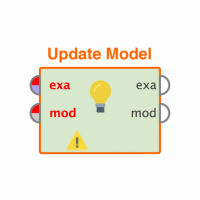 JEdward
RapidMiner Certified Analyst, RapidMiner Certified Expert, Member
Posts: 570
&nbsp
&nbsp

Unicorn
edited October 2019
in Help
Hi guys,
I want to take the binary data file of an image and upload via POST multipart/form-data to a webservice, then consume the (JSON) result.  

This should be possible with lots of writing in Groovy or Python, but is it possible in either the GetPage or EnrichData by WebService operators? 
Tagged: