🎉 🎉 RAPIDMINER 9.10 IS OUT!!! 🎉🎉
Download the latest version helping analytics teams accelerate time-to-value for streaming and IIOT use cases.
Write Database for large dataset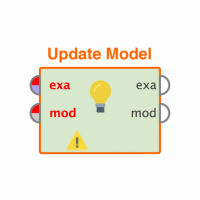 elgolubeva
Member
Posts: 10
Contributor I
edited October 2019
in Help
Hi!
How is it possible to decrease memory usage and execution time of the Write Database operator? 
I must save in a database a dataset of about 2.2 million rows and about 25 columns. I use SQL Server 2012.
I didn't notice any difference between using batch size = 10000 and batch size = 100000: in both ways the operator took about 42 sec.
Writing my dataset first to a .txt file, than using Read CSV and than Write Database also didn't decrease the time.
Maybe Execute SQL can help?
Thank you for ideas.
Tagged: