🎉&nbsp🎉&nbsp&nbsp&nbspRAPIDMINER 9.5 BETA IS OUT!!!&nbsp&nbsp&nbsp🎉&nbsp🎉
GRAB THE HOTTEST NEW BETA OF RAPIDMINER STUDIO, SERVER, AND RADOOP. LET US KNOW WHAT YOU THINK!
🦉&nbsp🎤&nbsp&nbsp&nbspRapidMiner Wisdom 2020 - CALL FOR SPEAKERS&nbsp&nbsp&nbsp🦉&nbsp🎤
We are inviting all community members to submit proposals to speak at Wisdom 2020 in Boston.
Whether it's a cool RapidMiner trick or a use case implementation, we want to see what you have.
Form link is below and deadline for submissions is November 15. See you in Boston!
How to split strings contained in a text column of csv file into words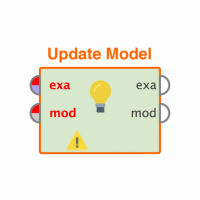 Ayushi_Aggarwal
Member
Posts: 6
Newbie
As of now, I am reading a CSV file which has review(text), n1, n2, n3, overall (text) columns.
I am using select attributes to include only review column, which gives me an output in rapidminer of the form:
Row Review
1 Poor service
2 There were torn seats

What i want to do is split the contents of Review column into individual words like : Poor, service, There, etc.
I am using Process documnets to data > Tokenize but somehow not getting the required output.

Please help.
Tagged: