🎉&nbsp🎉&nbsp&nbsp&nbspRAPIDMINER 9.5 BETA IS OUT!!!&nbsp&nbsp&nbsp🎉&nbsp🎉
GRAB THE HOTTEST NEW BETA OF RAPIDMINER STUDIO, SERVER, AND RADOOP. LET US KNOW WHAT YOU THINK!
🦉&nbsp🎤&nbsp&nbsp&nbspRapidMiner Wisdom 2020 - CALL FOR SPEAKERS&nbsp&nbsp&nbsp🦉&nbsp🎤
We are inviting all community members to submit proposals to speak at Wisdom 2020 in Boston.
Whether it's a cool RapidMiner trick or a use case implementation, we want to see what you have.
Form link is below and deadline for submissions is November 15. See you in Boston!
RM 9.4 feedback (official release) : Costs/Benefits calculation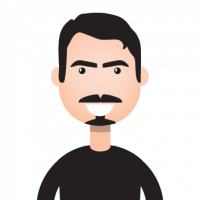 lionelderkrikor
Moderator, RapidMiner Certified Analyst, Member
Posts: 781
&nbsp
&nbsp

Unicorn
Dear all,
First thanks you for implementing the costs/benefits calculus in this new release - I think lot of users (including me) waited for this new feature.
2 months ago I had several questions in this thread about the Costs/Benefits calcultation and thanks to
@IngoRM
to answer me, that's was clear :
https://community.rapidminer.com/discussion/55904/questions-on-rapidminer-9-4-beta-new-releases
But in this official release , I'm seeing that "Total Cost/Benefit (expected) and the associated average were abandoned. My first question is why ?
The "Total Cost/Benefit (expected)" and the associated average are replaced by :
- "Total for best option"
- "Gain"
My second question is : can you explain how this 2 numbers are calculated (despite my efforts i was not able to retrieve them) and why these 2 new numbers are more relevant than the "Total Cost/Benefit (expected)" ?
Here my attempt to retrieve these 2 numbers with the Titanic Dataset with all options by default in AutoModel with NB model :
Third question : in the new column called "cost" why the cost is not counted as negative when the prediction is wrong (I suppose the following cost matrix as the following) :
Thanks you for your listening,
Regards,
Lionel
Tagged: