RapidMiner 9.7 is Now Available
Lots of amazing new improvements including true version control! Learn more about what's new here.
How to run processes from data stored 100% in the cloud?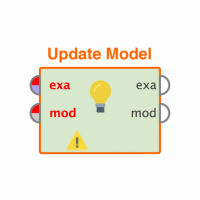 artavia_eduardo
Member
Posts: 3
Contributor I
Hi all. 

I've been working with RapidMiner Studio for a while now. Have a little experience working with predictive models and such.

Right now my company is asking me to analyze some medical data from real world patients. However, because of privacy and laws, I can't have these data stored in my physical computer not even for a single minute. I know how to connect my RapidMiner Studio to a SQL Server and access data from the cloud, however, when running a process, the data gets downloaded to my computer.

How would you guys recommend I tackle this issue? Is there a way to use RM 100% in the cloud? or have it access data that is 100% in the cloud? Not sure if RapidMiner Server would help me, I've never used it.

Thank you.

Eduardo.