🎉 🎉. RAPIDMINER 9.8 IS OUT!!! 🎉 🎉
RapidMiner 9.8 continues to innovate in data science collaboration, connectivity and governance
How long is too long for a process to run? (details in post)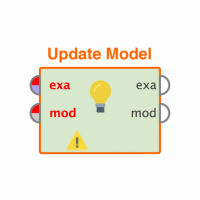 petter0619
Member
Posts: 4
Contributor I
edited November 2018
in Help
Hey,
I'm running the "23_Transactional2Basket" process with the following changes:
"Replace Operator" was switched to "Import Excel"
"Breakpoint After" was unchecked on the "Example2AttributePivoting" operator
The Excel sheet that I am importing contains ca 143,000 rows of data in 2 columns
(Transaction ID and Items). Right now the "Numerical2Polynomial" operator has been
running for over 20 hours. I'm wondering if that is a normal amount of time for a dataset
of this size or if something is wrong?
If something is wrong, is there some change I should make so that the entire set is run or
should I simply decrease the size of the Excel sheet?
Note that I am new to Rapid Miner and I've only ever used it to run the "23_Transactional2Basket"
process.
Thanks in advance for any answers.
//Petter