Bug in Add/Remove Programs registry entry location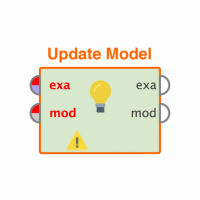 macgyver24x7
Member
Posts: 2
Contributor I
edited November 2018
in Help
Hi,
I'm at IT admin at my university and have figured out how to silently deploy/install, configure, and uninstall RapidMiner Studio.  However, I think I found a bug in its NSIS installer logic.  We typically use a software's "Uninstall" (Add/Remove Programs) registry entry/key/value as the main identifier for inventory detection purposes.  When I install RMS as Administrator and then logoff and login as a different user, I no longer see RMS listed in Add/Remove Programs.  After further investigation, I discovered that the RMS installer is placing the "Uninstall" registry entry under the HKCU root key (installing user) instead of the usual machine-wide location in HKLM.  Because of this we had to come up with a different way to detect if RM is installed and the version for use in our client management system.  No biggie--we're used to coming up with clever solutions to things.
Just for kicks, I tried to install RMS as a regular non-admin user and found out that the installer doesn't fully support that kind of install--unlike a small number of apps such as Google Chrome.  I also tried the /AllUsers NSIS switch (see docs) (along with the silent /S switch), but that didn't work either.  Since the installer appears to only install for administrators, I assume this is just a bug.  That's the main reason for this post.  I just want to pass it along to the RapidMiner software engineers.  Other than that, kudos on making the logic for customizing various preferences easy for enterprise-level deployment.
I do have a question though... about licensing.  We're using the free edition of RMS in a handful of student computer labs for teaching purposes.  The file is named rapidminer-studio 7.2+ [free] <date>-forever.lic.  I'm trying to determine what that filename means.  What future versions of RMS is this license good for... 7.2.x only, all of 7.x, or newer 8+ versions too?
thanks!
Macgyver
Tagged: