🎉 🎉 RAPIDMINER 9.10 IS OUT!!! 🎉🎉
Download the latest version helping analytics teams accelerate time-to-value for streaming and IIOT use cases.
Breaking an attribute into further attributes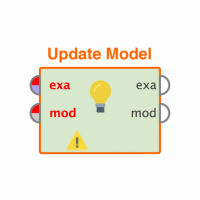 arsalan_karim
Member
Posts: 14
Contributor II
edited November 2018
in Help
Hi All
I am stuck with something that is giving me nightmares.
I have a medical data set that consists of a list of medications which look similar to the below: 
| | |
| --- | --- |
| FENTANYL | 1 Patch(es), Q3D, 6 Mth30 |
| FENTANYL | 1 Patch(es), Q3D, 36 Day(s) |
| FENTANYL | 1 Patch(es), Q2D, 100 Day(s) |
| FENTANYL | 1 Patch(es), Q3D, 9 Day(s) |
| FENTANYL | 1 Patch(es), Q3D, 9 Day(s) |
| FENTANYL | 1 Patch(es), 2x/week, 30 Day(s) |
| FENTANYL | 1 Patch(es), Q3D, 30 Day(s) |
| FENTANYL | 1 Patch(es), 2x/week, 100 Day(s) |
the second Column consists of :the dose, unit of measure, frequency and duration all in one string. How can I break this attribute into the 4 seperate attributes as below:
Dose = 1
Unit of Measure = Patch
Frequency = Q2D
Duration = 9 Days
Thanks
Arsalan