RapidMiner 9.7 is Now Available
Lots of amazing new improvements including true version control! Learn more about what's new here.
on Server - "Send test email" works; using Send Mail operator does not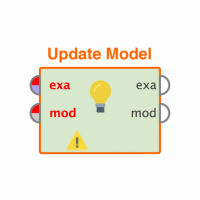 jsmith
Member
Posts: 3
Contributor I
Using RM Server 8. When I send a test email in System Settings, it works fine. When I use the Send Mail operator in a process run on the server, it does not work.
I added com.rapidanalytics.mail.jndi_name = java:/Mail to the config files under job-agent (and job-agent sub folders) to see if that would work - even though it's redundant - but nothing. Also, if I run the process in RM Studio on same machine (with same settings that were used in RM Server setup), it works.
Log is attached.
Please advise. Thanks.
Tagged: