Text Classification/Labeling using Description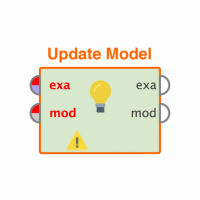 rikin_j_parekh
Member
Posts: 1
Learner I
edited March 2020
in Help
Hi All,
I am new to RapidMiner and would like to perform labeling on a 'Long Description' column using a CSV file. I will be working with 2 columns mainly, 'Long Description' and 'Label'. The 'Label' is applied based on the 'Long Description' value. I have 1000 rows out of which 80% of 'Label' values are already applied as a training set. I wish to populate the remaining 20% 'Label' values using the 'Long Description' value.
All Label Values - 
Cancellation
Price Increase
Normal Payment
Payoff
Price Decrease
Installer Installation Issue
Past Due Payment
Change Order
Incentive Payment
Assumption
Completion Certificate
Interest
Referral
Example -
Long Description - Please review change order in installation phase - loan amount increasing from USD 21;851.00 to USD 24;501.00
Label - Price Increase
Long Description - Cancellation request with SPV Assignment
Label - Cancellation
How should I proceed with this using RapidMiner and what should be the steps to perform the same?
Thanks