RapidMiner 9.8 Beta is now available
Be one of the first to get your hands on the new features. More details and downloads here:
improvement to windowing operator in Radoop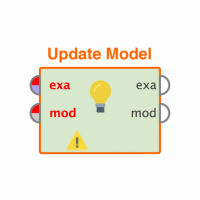 JEdward
RapidMiner Certified Analyst, RapidMiner Certified Expert, Member
Posts: 570
&nbsp
&nbsp

Unicorn
Really like the windowing operator in Radoop.  However it would be nice if it kept the sort (usually ID) and chosen Partition for the last record is kept in the output. This allows me to join it back with other records. 
I can work around this by creating a "master_value" record which is a concatenated field containing the value that I want to Window & the partition & ID info.  Then I can split the values up afterwards for my Horizon field and remove the extra info from the standard attributes.  It's messy, so I'd really like a way to select the values I want to keep in output within the windowing operator. 
Example:
Tagged: