Cobweb and sorting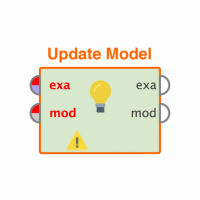 crappy_viking
Member
Posts: 16
Maven
edited November 2018
in Help
Hi,

Cobweb cluster model is very interesting, it comes from cognitive sciences and always produces a set of clusters with balanced distribution. Now, it is very sensitive to the learning order, the sequence of examplesets.
I have tried RM4.6 with cobweb, and there is "NonDominated Sorting". Is it only increasing ? May we specify the sense of sorting, like "traditional sorting" ?
I can get the results by a few tricks like attribute construction then use the "opposite attribute", but a complete option for sorting direction would be handy.

C.V.