NOTE: IF YOU WISH TO REPORT A NEW BUG, PLEASE POST A NEW QUESTION AND TAG AS "BUG REPORT". THANK YOU.
Problems with Writing Data / JDBC Driver (SQLITE) after Updating RM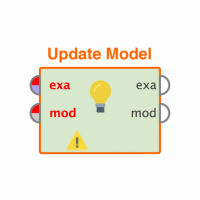 MPB_
Member
Posts: 45
Guru
Hello,
after I updated RM to the newest version, I get error messages for the operator Write Database.
More specific, this is what is going on:

However, when testing the connection, I get the information "Connection ok".
Even changing the compatibility does not help.
What can I do about it? I did not change a thing in comparison with yesterday, where everything worked perfectly fine.

Tagged: