NOTE: IF YOU WISH TO REPORT A NEW BUG, PLEASE POST A NEW QUESTION AND TAG AS "BUG REPORT". THANK YOU.
BUG Report: 2GB memory leak on drag and drop of 'Write to CSV' operator into process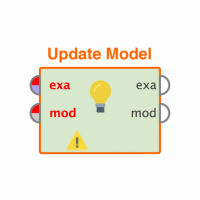 aleksandar_jovanov
Member
Posts: 11
Contributor II
Process is very simple read CSV, project 3 attributes, k-means (fast) cluster, extract prototypes.
When I try to insert the write to CSV operator there is a sudden 2GB spike in RAM use and I have to force quit Rapid Miner Studio. Verified by observing the same behaviour 3 times leading me to have to restart the PC three times.

OS: Ubuntu 19.10

Java:  JDK 8
Rapid Miner Version: 9.6 Academic License

Tagged: