Changing the name of an ExampleSet created by a loop collection.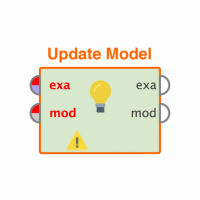 Process_Intern
Member
Posts: 13
Contributor I
Hi all, 
It is me again. I have a trickier question here. In my process, I have a loop collection creating me multiple ExampleSets. I would like to rename those Example Set into batch names that are growing following the iterations of my loop. As an example, I would like the first ExampleSet to be batch#1, the second to be batch#2 and the third one to be batch#3 and so that every example set is renamed to its batch number. Following this logic, I would have an operator (I don't remember the name...) that merge the "batch#" and the itteration of my loop. 
I've spoken with
@sgenzer
on this and he told me to get to
@mschmitz
because you were the man. 
Thanks
Tagged: