RapidMiner 9.7 AI Hub BYOL image on Azure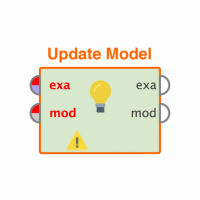 christos_karras
Member
Posts: 50
Guru
edited September 2020
in Help
I created a RapidMiner 9.7 AI Hub Bring your own license image on the Azure marketplace (for testing), but I can't find any documentation about additional setup steps that need to be done once that image is created, for example:
- How to setup my license
- How to enable access to the web interface
- Anything else that needs to be done to have a fully functionnal image
Currently, I'm only able to login the VM using SSH. Once logged in, I can use "sudo docker ps" and see that a few Docker images are running, but several other images related to RapidMiner are installed but not running. 
Where can I find the procedure to complete the setup?
Tagged: