🥳 RAPIDMINER 9.9 IS OUT!!! 🥳
The updates in 9.9 power advanced use cases and offer productivity enhancements for users who prefer to code.
Procedure to publish new extensions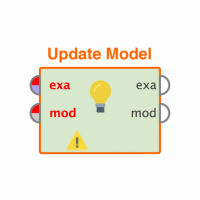 joeyhaohao
Member
Posts: 1
Newbie
Hello, I am the developer of HanMiner extension. Previously it was an individual toy project but I recently found people using it here. So I decided to wrap up the project and publish it to the marketplace so that it will be easier to use and maintain. I sent the publishing request three weeks ago following the instructions here

docs.rapidminer.com/latest/developers/extensions/create/publishing-your-extension/

but have not got any feedback yet. Not sure if the document is outdated. Can someone help with it?
Tagged: