🎉 🎉 RAPIDMINER 9.10 IS OUT!!! 🎉🎉
Download the latest version helping analytics teams accelerate time-to-value for streaming and IIOT use cases.
Column Sum and summarize Rows - Help -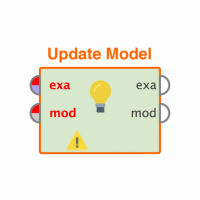 StudentNeedHelp
Member
Posts: 7
Newbie
Hello everybody,
I'm new to RapidMiner and I just can't get any further ...
My goal is simple, but i can´t achieve it:
1. I would like to summarize rows that have the same article number (see column 5, lines 1 and 2) --> Column 6 should be 2400 in one line, because of the same Article Number?
2. I would like to include a column with the percentage values. For this I have to divide the value of, for example, 5596 (1 column, 3 row) by the total value of this column 1 -> 17,500, but I can´t use the sum of the column? How can I use a column sum with the aggregate attribute operator?
Sorry, I'm completely new here and don't know how to help myself.
I thank you in advance for your effort!
Best regards
David