🎉 🎉 RAPIDMINER 9.10 IS OUT!!! 🎉🎉
Download the latest version helping analytics teams accelerate time-to-value for streaming and IIOT use cases.
¿Es posible automatizar un proceso?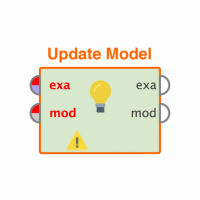 Hiluxsrv27
Member
Posts: 1
Contributor I
Un saludo. Antes que nada, soy nuevo en el foro y un principiante en todo el tema de análisis de datos con rapidminer. En los últimos meses he logrado construir algunos modelos sencillos de ML para sentiment analysis, sobre todo, para datos de redes sociales.  Mi pregunta es la siguiente y pido excusas por lo básica de la misma:

Una vez tengo mi modelo listo, quisiera (y no sé si es posible), automatizar este proceso. Es decir, no sé si es posible exportar este proceso como una app y que se ejecute sin la necesidad de que alguien tenga rapidminer instalado. Dejar unas opciones muy sencillas, para que el "usuario" por ejemplo, solamente tenga que alimentar el modelo con nuevos datos y que esté se ejecute según los parametros previamente definidos. 

Dicho de otro modo, que una persona sin conocimiento técnico, pueda simplemente cambiar la base de datos (se le indicaría la estructura de los mismos) y el modelo se ejecute de manera automática. ¿Es esto posible? Agradezco de antemano infinitamente el tiempo y el apoyo. 

Saludos desde Colombia y gracias por este foro en español!
Tagged: