AI Hub/Server license renewal problems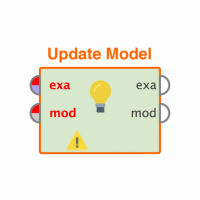 Martin_p_p
Member
Posts: 3
Contributor I
I am writing to request your assistance with renewing my AI Hub/Server license and retrieving some critical data results that I am currently unable to access. I have been experiencing difficulties renewing my license and have been unsuccessful in finding the necessary resources to do so. Although I have the Rapidminer Studio educational license activated, I have not been able to find how to renew the AI Hub/Server license.
Despite trying multiple troubleshooting steps, I have not been successful in resolving this issue. As a result, I am unable to access important data that I require. I would be extremely grateful if you could provide me with any steps or instructions to help me renew my license and retrieve my data from the AI Hub/Server 9.7.
Thank you in advance for your assistance.
Best regards