RapidMiner 9.7 is Now Available
Lots of amazing new improvements including true version control! Learn more about what's new here.
Multi Class Labels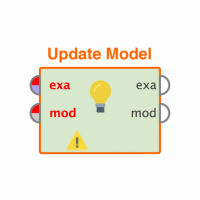 PRIYAMOHAN
Member
Posts: 1
Contributor I
edited November 2018
in Help
Hi, i am working with the data set of multi class labels can any one help me how to compare ROCs for such multi class labels ,even i couldn't find how to plot the results of multi class labels. I have used Binary2Multiclass learner and Polynomial by binomial classification but i am not getting the curve. I would feel better if you send the related operators with wiring. Thanks in advance...