🎉&nbsp🎉&nbsp&nbsp&nbspRAPIDMINER 9.5 BETA IS OUT!!!&nbsp&nbsp&nbsp🎉&nbsp🎉
GRAB THE HOTTEST NEW BETA OF RAPIDMINER STUDIO, SERVER, AND RADOOP. LET US KNOW WHAT YOU THINK!
🦉&nbsp🎤&nbsp&nbsp&nbspRapidMiner Wisdom 2020 - CALL FOR SPEAKERS&nbsp&nbsp&nbsp🦉&nbsp🎤
We are inviting all community members to submit proposals to speak at Wisdom 2020 in Boston.
Whether it's a cool RapidMiner trick or a use case implementation, we want to see what you have.
Form link is below and deadline for submissions is November 15. See you in Boston!
"Insufficient results with M5P regression tree"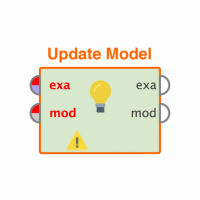 michaelhecht
Member
Posts: 89
&nbsp

Guru
Hello,

if anyone is interested please try the following:

produce a file containing two columns

x = 0, 0.1, 0.2, ..., 12.6;
y = sin(x)

Then apply M5P (with or without normalization).

The result is quite disappointing. Does anyone know how to get an acceptable result?
I expected to get something like a picewise linear approximation of the sin function,
but got something far away from this.

Thank You.
Tagged: