🦉&nbsp🎤&nbsp&nbsp&nbspRapidMiner Wisdom 2020 - CALL FOR SPEAKERS&nbsp&nbsp&nbsp🦉&nbsp🎤
We are inviting all community members to submit proposals to speak at Wisdom 2020 in Boston.
Whether it's a cool RapidMiner trick or a use case implementation, we want to see what you have.
Form link is below and deadline for submissions is November 15. See you in Boston!
Cluster Density Performance - interpreting performance vector values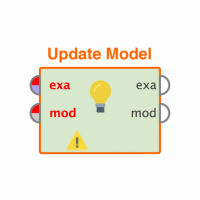 Ger_Jongeling
Member, University Professor
Posts: 4
&nbsp

University Professor
edited January 16
in Help
When using the Cluster Density Performance operator I get (negative) values in the performance vector output, but how am I to interpret these? What indicates higher cluster density: higher or lower (absolute) values?
Tagged: