Data Filter in Flash Charts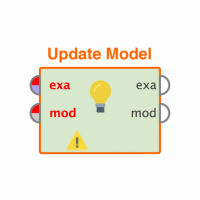 MacPhotoBiker
Member
Posts: 60
Contributor II
edited September 2019
in Help
Hi,

I have a process (i. e. a service) that generates turnover totals for every Article and Month.

Would it be possible that the resulting chart contains a filter button where the user can choose one (or even several) articles, and then the chart would only show those articles? I believe this is somehow related to Macros, but I didn't figure out so far how to use those...


Additionaly I'd also like to show a "bar stack", where every stack would show the different articles in one month, adding up to the total monthly sales. I chose diagram type "bar_stack", but I couldn't figure out where to indicate that the dimensio  "Articles" should be stacked.

Thank you for any input!