RapidMiner 9.8 Beta is now available
Be one of the first to get your hands on the new features. More details and downloads here:
packaging RM processes as an extension for the Marketplace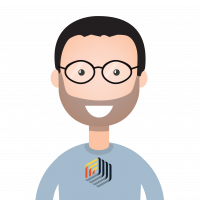 sgenzer
12
Administrator, Moderator, Employee, RapidMiner Certified Analyst, Community Manager, Member, University Professor, PM Moderator
Posts: 2,954
&nbsp

Community Manager
I would like to suggest that there be a code-free way to create a RM extension for the Marketplace where each operator is simply the "Execute Process" operator with the developer's XML, logo, and folder structure inserted.  Right now you need to hard-code this in order to sell on the Marketplace.  I have literally dozens of processes that I would like to offer but do not have the time nor skills to hard-code them.
Tagged: