🎉 🎉 RAPIDMINER 9.10 IS OUT!!! 🎉🎉
Download the latest version helping analytics teams accelerate time-to-value for streaming and IIOT use cases.
packaging RM processes as an extension for the Marketplace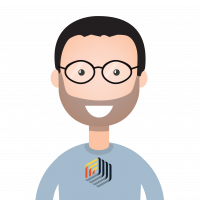 sgenzer
12
Administrator, Moderator, Employee, RapidMiner Certified Analyst, Community Manager, Member, University Professor, PM Moderator
Posts: 2,959
&nbsp

Community Manager
I would like to suggest that there be a code-free way to create a RM extension for the Marketplace where each operator is simply the "Execute Process" operator with the developer's XML, logo, and folder structure inserted.  Right now you need to hard-code this in order to sell on the Marketplace.  I have literally dozens of processes that I would like to offer but do not have the time nor skills to hard-code them.
Tagged: