🎉 🎉 RAPIDMINER 9.10 IS OUT!!! 🎉🎉
Download the latest version helping analytics teams accelerate time-to-value for streaming and IIOT use cases.
bug in Advanced Charts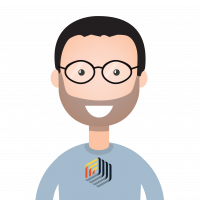 sgenzer
12
Administrator, Moderator, Employee, RapidMiner Certified Analyst, Community Manager, Member, University Professor, PM Moderator
Posts: 2,959
&nbsp

Community Manager
edited November 2018
in Help
hi...reporting a bug found in Advanced Charts.  Was dragging a second attribute to the Numerical Axis and got an instantaneous bug.   Screenshots of window and bug report attached.  And the "Report Bug" button does not bring me anywhere useful...brings me to the general Community Forum page.  Hence why I'm posting here!

Scott
Tagged: