Integrate a data mining model with RapidMiner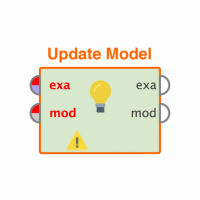 julius_onyancha
Member
Posts: 1
Contributor I
edited November 2018
in Help
I have build an algorithm which i need to validate its performance against current modelling tools in rapid miner but am struggling to get this working. 
Basically i have a written a script in C# pulling data from a SQL Server. I intend to measure the results of this script against the result of existing data modelling techniques within rapidminer when applied on the same dataset. 
Any suggestions please.
Thanks