🥳 RAPIDMINER 9.9 IS OUT!!! 🥳
The updates in 9.9 power advanced use cases and offer productivity enhancements for users who prefer to code.
Problem with generalized linear model (lambda seach)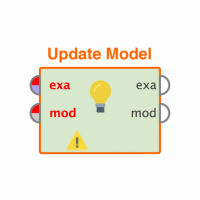 scottchung64
Member
Posts: 1
Learner I
Hi all,
I'm trying to do classification using generalized linear model.
In default setting, the lambda value is chosen by H2O (described in documentation).
However, I found that if I use lambda search, the performance is much better.
I don't understand what is the difference between this two method.
Is the better performance from doing lambda search comes from overfitting?
Thanks!
Best,
Scott
Tagged: