ALL FEATURE REQUESTS HERE ARE MONITORED BY OUR PRODUCT TEAM.

VOTING MATTERS!

IDEAS WITH HIGH NUMBERS OF VOTES (USUALLY ≥ 10) ARE PRIORITIZED IN OUR ROADMAP.

NOTE: IF YOU WISH TO SUGGEST A NEW FEATURE, PLEASE POST A NEW QUESTION AND TAG AS "FEATURE REQUEST". THANK YOU.
Problem with generalized linear model (lambda seach)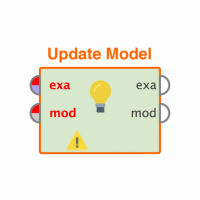 scottchung64
Member
Posts: 1
Learner I
Hi all,
I'm trying to do classification using generalized linear model.
In default setting, the lambda value is chosen by H2O (described in documentation).
However, I found that if I use lambda search, the performance is much better.
I don't understand what is the difference between this two method.
Is the better performance from doing lambda search comes from overfitting?
Thanks!
Best,
Scott
Tagged: