Interpretation of Gradient Boosted Tree Model results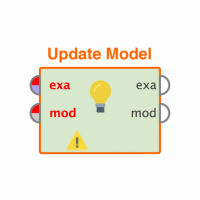 felix_woess
Member
Posts: 3
Contributor I
edited December 2018
in Help
Dear Rapidminer Community, 
I have a question regarding the understanding how the Gradient Boosted Tree model works. 
I am using GBT to make a prediction and I have optimized the model to following setting, which delivers for me the best results:
Number of trees: 220
Max. depth: 10
Number of Bins: 20
Learnin Rate: 0.1
The output I can see now in the model is 205 trees (where each has 7 "sub-trees"). 
My questions is now, how does it work to get from these vast amount of trees to a final prediction? Is the last tree (Tree 205) the closest to my desired result and therefore the prediction is based on this "final" tree? Or is a prediction made based on an average of all the 205 trees? 
I have read Martin's article about GBT (https://community.rapidminer.com/t5/RapidMiner-Studio-Knowledge-Base/A-Practical-Guide-to-Gradient-Boosted-Trees-Part-I-Regression/ta-p/36379) but I still don't get how I can interprete the model results delivered by Rapidminer. 
Any help to foster my understanding how this works is greatly appreciated!
Best regards
Felix