How Rapidminer handle same distance for KNN Algorithm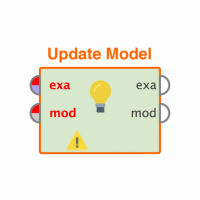 ademuchlis
Member
Posts: 7
Contributor II
edited August 2019
in Help
Maybe I'm rather stupid but I just can't find a satisfying answer: Using the KNN-algorithm,
say k=5. Now I try to classify an unknown object by getting its 5 nearest neighbours.
What to do, if distance is a lot of the same distance..
if after determining the 4 nearest neighbors, the next 2 (or more) nearest objects have the same distance and diferent label? Which object of these 2 or more rapidminer chosen as the 5th nearest neighbor?
I confused.. I try in excel, and the result is diferent with rapidminer for some data.
in case like that, how rapidminer sorting distance ?...
something wrong with my data ?, or rapidminer sorting random if same distance ?

Thanks in advance
Tagged: