I want to filter token by context with double word such as GLOBAL-WARMING|HARM-REDUCTION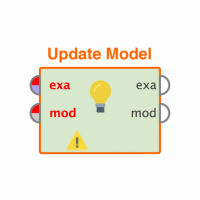 Linhnm_178
Member
Posts: 4
Learner I
I genuinely appreciate your suggestions. I am writing a thesis, where I build my own set of words (using filter by context, paste in regular expressions) and want to find, how many times those words apprear in the pdf file.
However I do not think rapidminer can read my double words such as Global-warming, harm-reduction. These are seperate words that only make sense when the stand together.
Can someone please give me advice?
<?xml version="1.0" encoding="UTF-8"?><process version="9.10.001">
  <context>
    <input/>
    <output/>
    <macros/>
  </context>
  <operator activated="true" class="process" compatibility="9.10.001" expanded="true" name="Process">
    <parameter key="logverbosity" value="init"/>
    <parameter key="random_seed" value="2001"/>
    <parameter key="send_mail" value="never"/>
    <parameter key="notification_email" value=""/>
    <parameter key="process_duration_for_mail" value="30"/>
    <parameter key="encoding" value="SYSTEM"/>
    <process expanded="true">
      <operator activated="true" class="concurrency:loop_files" compatibility="9.10.001" expanded="true" height="82" name="Loop Files" width="90" x="179" y="34">
        <parameter key="directory" value="C:/Master Thesis/file"/>
        <parameter key="filter_type" value="glob"/>
        <parameter key="filter_by_glob" value="*.pdf"/>
        <parameter key="recursive" value="false"/>
        <parameter key="enable_macros" value="false"/>
        <parameter key="macro_for_file_name" value="file_name"/>
        <parameter key="macro_for_file_type" value="file_type"/>
        <parameter key="macro_for_folder_name" value="folder_name"/>
        <parameter key="reuse_results" value="false"/>
        <parameter key="enable_parallel_execution" value="true"/>
        <process expanded="true">
          <operator activated="true" class="text:read_document" compatibility="9.4.000" expanded="true" height="68" name="Read Document" width="90" x="313" y="34">
            <parameter key="extract_text_only" value="true"/>
            <parameter key="use_file_extension_as_type" value="true"/>
            <parameter key="content_type" value="pdf"/>
            <parameter key="encoding" value="SYSTEM"/>
          </operator>
          <connect from_port="file object" to_op="Read Document" to_port="file"/>
          <connect from_op="Read Document" from_port="output" to_port="output 1"/>
          <portSpacing port="source_file object" spacing="0"/>
          <portSpacing port="source_input 1" spacing="0"/>
          <portSpacing port="sink_output 1" spacing="0"/>
          <portSpacing port="sink_output 2" spacing="0"/>
        </process>
      </operator>
      <operator activated="false" class="text:combine_documents" compatibility="9.4.000" expanded="true" height="68" name="Combine Documents" width="90" x="179" y="136"/>
      <operator activated="true" class="text:process_documents" compatibility="9.4.000" expanded="true" height="103" name="Process Documents" width="90" x="447" y="85">
        <parameter key="create_word_vector" value="true"/>
        <parameter key="vector_creation" value="TF-IDF"/>
        <parameter key="add_meta_information" value="true"/>
        <parameter key="keep_text" value="false"/>
        <parameter key="prune_method" value="none"/>
        <parameter key="prune_below_percent" value="3.0"/>
        <parameter key="prune_above_percent" value="30.0"/>
        <parameter key="prune_below_rank" value="0.05"/>
        <parameter key="prune_above_rank" value="0.95"/>
        <parameter key="datamanagement" value="double_sparse_array"/>
        <parameter key="data_management" value="auto"/>
        <process expanded="true">
          <operator activated="true" class="text:tokenize" compatibility="9.4.000" expanded="true" height="68" name="Tokenize" width="90" x="179" y="34">
            <parameter key="mode" value="non letters"/>
            <parameter key="characters" value=".:"/>
            <parameter key="language" value="English"/>
            <parameter key="max_token_length" value="3"/>
          </operator>
          <operator activated="true" class="text:transform_cases" compatibility="9.4.000" expanded="true" height="68" name="Transform Cases" width="90" x="380" y="34">
            <parameter key="transform_to" value="lower case"/>
          </operator>
          <operator activated="true" class="text:filter_by_length" compatibility="9.4.000" expanded="true" height="68" name="Filter Tokens (by Length)" width="90" x="514" y="34">
            <parameter key="min_chars" value="4"/>
            <parameter key="max_chars" value="25"/>
          </operator>
          <operator activated="true" class="text:filter_tokens_by_content" compatibility="9.4.000" expanded="true" height="68" name="Filter Tokens (by Content)" width="90" x="715" y="34">
            <parameter key="condition" value="matches"/>
            <parameter key="regular_expression" value="ANTIBIOTIC|BARRIER|BIOMASS|BREEDING|CHILD|CHILDREN|CHOLESTEROL|CLAIM|COMPLIANCE|CONCERN|CORRECTIVE|DECREASE|DEFENSE|DEPLETION|DIETARY|DISCHARGE|DISCLOSE|DISCLOSURE|DONATION|EMISSION|FOOTPRINT|FOSSIL|GAP|GLOBAL WARMING|GMO|GRAZING|GREENHOUSE GAS|HARM-REDUCTION|HORMONE|HYDRO|IMPACT|INCREASE|INTENSIVE|LIABILITIES|LIMITATION|LOSS|LOSSES|NEGATIVE|NICOTINE|OBESITY|OPPORTUNITIES|OPPORTUNITY|QUALITY|REDUCE|REDUCTION|REMANUFACTURED|REPROCESSED|REPUTATIONAL|RESPONSIBILITY|RESTRICTION|RISK|SAFETY|SCARCITY|SETTLEMENT|STANDARD|TURNOVER|WASTE|WELFARE  "/>
            <parameter key="case_sensitive" value="false"/>
            <parameter key="invert condition" value="false"/>
          </operator>
          <operator activated="true" class="text:filter_stopwords_english" compatibility="9.4.000" expanded="true" height="68" name="Filter Stopwords (English)" width="90" x="916" y="34"/>
          <operator activated="true" class="text:generate_n_grams_terms" compatibility="9.4.000" expanded="true" height="68" name="Generate n-Grams (Terms)" width="90" x="1050" y="34">
            <parameter key="max_length" value="2"/>
          </operator>
          <connect from_port="document" to_op="Tokenize" to_port="document"/>
          <connect from_op="Tokenize" from_port="document" to_op="Transform Cases" to_port="document"/>
          <connect from_op="Transform Cases" from_port="document" to_op="Filter Tokens (by Length)" to_port="document"/>
          <connect from_op="Filter Tokens (by Length)" from_port="document" to_op="Filter Tokens (by Content)" to_port="document"/>
          <connect from_op="Filter Tokens (by Content)" from_port="document" to_op="Filter Stopwords (English)" to_port="document"/>
          <connect from_op="Filter Stopwords (English)" from_port="document" to_op="Generate n-Grams (Terms)" to_port="document"/>
          <connect from_op="Generate n-Grams (Terms)" from_port="document" to_port="document 1"/>
          <portSpacing port="source_document" spacing="0"/>
          <portSpacing port="sink_document 1" spacing="0"/>
          <portSpacing port="sink_document 2" spacing="0"/>
        </process>
      </operator>
      <operator activated="true" class="text:wordlist_to_data" compatibility="9.4.000" expanded="true" height="82" name="WordList to Data" width="90" x="715" y="238"/>
      <connect from_op="Loop Files" from_port="output 1" to_op="Process Documents" to_port="documents 1"/>
      <connect from_op="Process Documents" from_port="example set" to_port="result 1"/>
      <connect from_op="Process Documents" from_port="word list" to_op="WordList to Data" to_port="word list"/>
      <connect from_op="WordList to Data" from_port="word list" to_port="result 3"/>
      <connect from_op="WordList to Data" from_port="example set" to_port="result 2"/>
      <portSpacing port="source_input 1" spacing="0"/>
      <portSpacing port="sink_result 1" spacing="0"/>
      <portSpacing port="sink_result 2" spacing="0"/>
      <portSpacing port="sink_result 3" spacing="0"/>
      <portSpacing port="sink_result 4" spacing="0"/>
    </process>
  </operator>
</process>